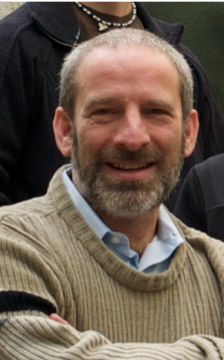 Ronald C. Cohen attended Wesleyan University where he received his BA with high honors in 1985. He attended graduate school at the University of California, Berkeley, where he received his Ph.D. under the supervision of Richard Saykally in 1991. From 1991-1996 he was Postdoctoral Fellow and then a Research Associate at Harvard University with James G. Anderson. In 1995 he joined the faculty at the University of California at Berkeley as an Assistant Professor of Chemistry and of Earth and Planetary Science. He was promoted to Associate Professor in 2002. He is a Faculty Scientist, in the Energy and Environment Technologies Division, LBNL (1996-present). In 2006-2007 he was a Visiting Professor, Max Planck Institute for Chemistry, Division of Biogeochemistry, Mainz, Germany. Cohen has shared the NASA Group Achievement Award, in 2005 and in 1998. He has received awards from the Hellman Family Faculty Fund, (1999); and a Regents Junior Faculty Fellowship, (1998). He is an Editor of the open access journal Atmospheric Chemistry and Physics.
High Impact Publications
A.J. Turner, J. Kim, A.A. Shusterman, C. Newman, K. Worthington, K. Chan, A. Lall, H. Fitzmaurice, P. Köhler, C. Frankenberg and R.C. Cohen, Observed impacts of COVID-19 on urban CO2 emissions, submitted to Geophys. Res. Lett. 2020
J.L. Laughner, and R.C. Cohen, Direct observation of changing NOx lifetime in North American cities, Science 366, 6466, 723-727 DOI: 10.1126/science.aax6832, 2019.
A.H. Zare, K. Fahey, G. Sarwar, H.O.T. Pye, and R.C. Cohen, Vapor-pressure pathways initiate but hydrolysis products dominate the aerosol estimated from organic nitrates, https://pubs.acs.org/doi/10.1021/acsearthspacechem.9b00067, ACS Earth Space Chem. 3, 8, 1426-1437, 2019.
P.S. Romer, K.C. Duffey, P.J. Wooldridge, E. Edgerton, K.Baumann, P.A. Feiner, D.O. Miller, L. Zhang, W.H. Brune, A.R. Koss, J.A. de Gouw, P.K. Misztal, K. Olson, A.H. Goldstein, and R.C. Cohen. Effects of temperature-dependent NOx emissions on continental ozone production, Atmos. Chem. Phys. 18, 2601-2614, https://doi.org/10.5194/acp-18-2601-2018, 2018.
A.W. Rollins, E.C. Browne, K.-E. Min, S.E. Pusede, P.J. Wooldridge, D. Gentner, A.H. Goldstein, S. Liu, D.A. Day, L.M. Russell, and R.C. Cohen, Evidence for NOx control over nighttime SOA formation, Science, 337, 1210-1212, 2012.
For a complete list of Professor Cohen's published work, please visit our Publications page
Abbreviated CV
PROFESSIONAL PREPARATION:
Wesleyan University Middletown, CT Chemistry BA with High Honors. 1985
UC Berkeley Berkeley, CA Chemistry PhD 1991
Harvard University Cambridge, MA Chemistry Postdoctoral Scholar 1991-1993
APPOINTMENTS:
2007- Professor, Chemistry and Earth & Planetary Science Departments, UC Berkeley
2008- Editor, Atmospheric Measurement Techniques
2006- Editor, Atmospheric Chemistry and Physics
1996- Faculty Scientist, Lawrence Berkeley National Laboratory, Energy &Technologies Area
2017-2019 Associate Dean for Research Administration, College of Letters and Science Division of Math and Physical Science and College of Chemistry, UC Berkeley
2015-2016 Miller Professor, UC Berkeley
2015-2016 Adjunct Professor, Gwangju Institute of Science and Technology, Korea
2007-2015 Vice Chair, Department of Chemistry, UC Berkeley
2006-2016 Director, Berkeley Atmospheric Sciences Center
2006-2007 Visiting Professor, Max Planck Institute for Chemistry, Mainz, Germany
2005-2006 Vice Chair, Department of Chemistry, UC Berkeley
2002-2007 Associate Professor, Chemistry and of Earth and Planetary Science, UC Berkeley
1995-2002 Assistant Professor, Chemistry and of Earth and Planetary Science, UC Berkeley
1993-1996 Research Associate Department of Chemistry, Harvard University
PUBLICATIONS:
Publication #s from complete CV available here
ISI Web of Science: 14174 citations h-index=71 Google Scholar: 19231 citations (8571 since 2015) h-index=83 (50 since 2015) and i10 =246 (191 since 2015)